Fortress mentality - "a situation in which a group of people feel they are under attack and therefore refuse to listen to any criticism or views that do not fit with their own position and aims."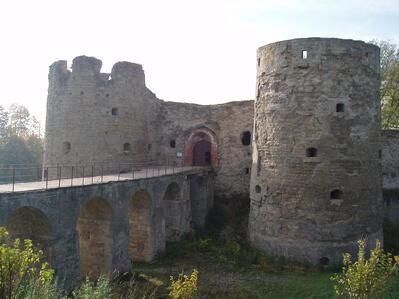 Precisely the wrong way to go about a new design/build project, where collaboration between the major players - owner, architect, general contractor, subs, is essential for completing a project to specs, on time, on budget, and to everyone's satisfaction.


If each member of the team has their own ideas or agenda, the end result is likely to be unsatisfactory to all.

When planning a project, it is vitally important to find a collaborative partner, one that has significant amounts of experience, professionalism, and a track record of accomplishments.

While following this mandate is important at every step of the job, it is especially important when contemplating unique architectural and functional elements to new construction or remodeling, like ornamental staircases, railings, and formed metals.
The idea might begin with the owner, and pass to the design or architectural firm. It will pass through the bidding process with generals, who in turn will interact with subs for some of the detail work. The owner will select the general contractor based on a number of factors, including the bid price; intangibles also figure into the equation, such as the contractor's track record in general, past work on similar projects, valued-added services that they can bring to the project.
The project owner must evaluate the bids, taking care to make sure the general has a history of being able to co-operate with everyone involved in the project. The record of cooperation might be the result of having an excellent construction project manager (CPM) on staff, or having shown a history of being able to work with outside PMs.
The owner might have a history of working with a particular PM and proposes that s/he work with the general and the subs to keep the collaboration mentality alive from start-to-finish.
The CPM is ultimately responsible for the success of the project, and must have management skills as well as a background in the type of project being undertaken.
S/he will initiate and set-up the following:
Create a communication to keep everyone involved up-to-speed throughout the project

Maximize resources by obtaining materials and labor to keep the project within scope and budget

Clearly communicate the requirements and expectations of all involved to all parties

Implement the tasks of the project on a timely yet logical basis.
Clearly stated goals, excellent communication, great planning and keeping all parties involved in the process will go a long way towards eliminating 'fortress mentality' on a construction project, and lead to the job coming in on time, on budget, and to everyone's satisfaction.