---
Couturier Earns Gold and Silver Awards at 2015 National Ornamental & Miscellaneous Metal Association Convention.

The National Ornamental & Miscellaneous Metals Association awarded Couturier Iron Craft both Gold and Silver awards for outstanding work in the Commercial Staircase category and Art/Sculpture category. The awards were presented on March 14, 2015 at the annual METALFAB conference in King of Prussia, PA.The Earnest Wiemann Top Job Awards competition in a annual event that recognizes outstanding work in the ornamental and miscellaneous metals industry. The event is open to over 1,000 member firms throughout the U.S. and in 14 foreign countries.

A gold award was presented to Couturier Iron Craft in the Art/Sculpture category for the 60 Ft. long hand crafted stainless steel sculpture which sits in the heart of Battle Creek, Michigan as part of the Cities downtown transformation project recently completed.

Couturier Iron Craft's Silver award was earned for the fabrication and installation of the "Big Green Monster" staircase at the Boston Society of Architects (BSA) Headquarters office building in Boston MA. Eric and Meejin Yoon of Howeler + Yoon Architecture are credited for designing this award winning staircase.



---
Art/Sculpture Gold Award, Battle Creek, MI Streetscape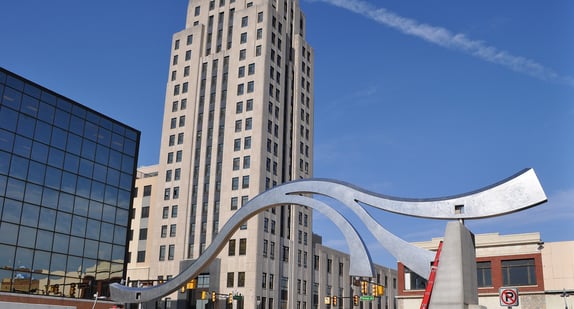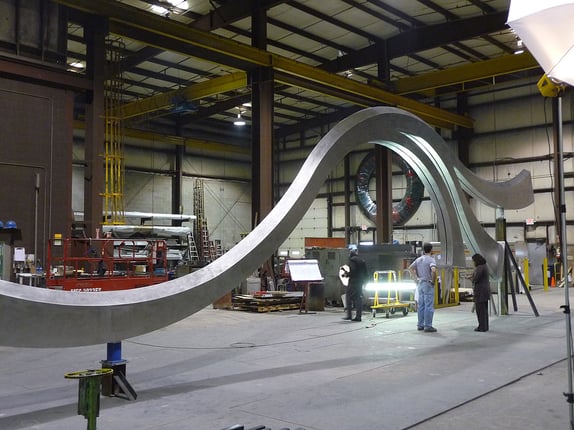 Commercial Staircase Silver Award, Boston, MA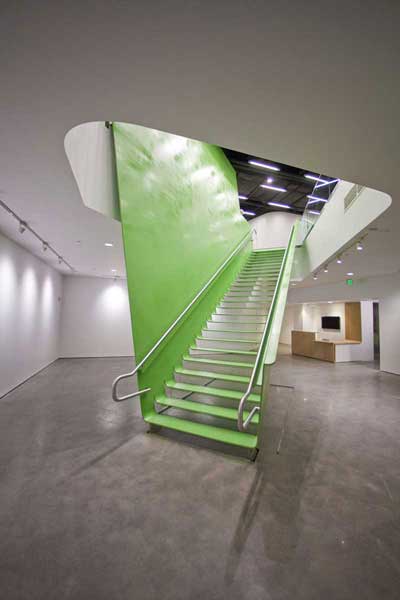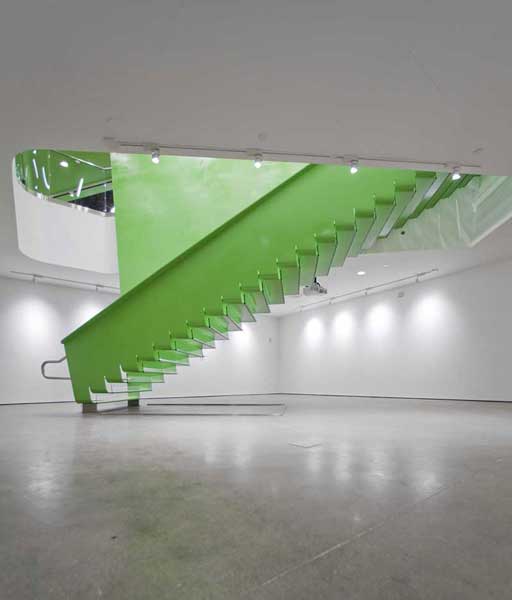 ---